Your Web Site Solution
Services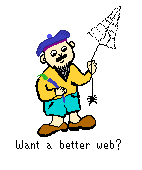 Artronic Development concentrates on providing Internet and World Wide Web (the Web) consulting, design, and hosting services. With our years of experience, Artronic Development is the perfect choice to provide your Web page crafting and site hosting. We know you will want to choose us to be your Web site solution.
You do not need special equipment, or need to learn strange formats or new tools. Just provide us with the content you want on your site, we'll do the rest.

Our full range of offerings includes:
Convenient packages to help get your Web site started quickly
Training so you can take advantage of the Web
Custom designed and crafted pages to establish your presence on the Web
Conversion of your existing information to Web pages
Maintenance and monthly updates to keep your server and pages current
Reports to show the activity your Web site receives
Hosting of your Web site on our server so you don't need hardware, special software, or network connections, or even a computer of your own
Submission of your Web site to the major Web search engines so others can find your site more easily
Registering and providing your own Internet domain name for your Web site, if desired
Web-based applications and custom programming
Rates for our services may be found on a separate page.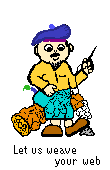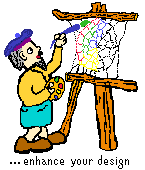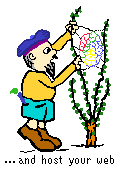 ---
Please contact us so we can help you establish your place on the Web.
---
(Updated 26 Apr 2015)